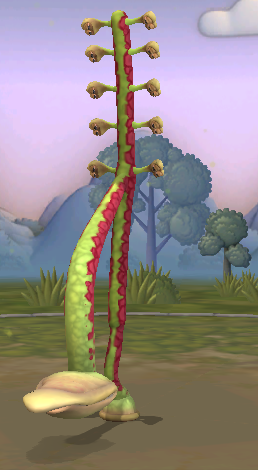 Sporepedia Description
Edit
"Howhigh Mouthslappers got their names from their resemblances to the "strong arm" mallet games at fairs on Earth, combined with that they have flattened mouths that they smack into the ground with a thud to signal to others. This is picked up by the foot."
Ad blocker interference detected!
Wikia is a free-to-use site that makes money from advertising. We have a modified experience for viewers using ad blockers

Wikia is not accessible if you've made further modifications. Remove the custom ad blocker rule(s) and the page will load as expected.